Show us your Bayfield-Nares!
---
Photo contest 2021 deadline is approaching
Send us your three best photos of 2021 and you could be on the cover of next year's BNIA directory (and you could win a free membership for 2022).
Contest is open to BNIA members, either adults or children, and their families (one entry per membership) who have paid their dues for 2021
Subject is whatever represents island life best for you, be it landscapes, cottage life, boating, wildlife, people, or whatever
Contest will be judged by a group of three BNIA board members and the winners announced in 2022
How to submit:
Send your original photos at full resolution to: artkilgour@rogers.com with "BNIA photos 2021" in the subject line.
Along with the photo(s) please include:

BNIA member name or civic number that you're connected to
your name
the photo location(s) and date(s)
your age
the names of anyone in the photo (please obtain their consent)

Submit up to three photos per entry, but only one entry per BNIA member
By entering the contest, you grant the BNIA right to publish your photo(s) in BNIA publications or on its website, and to publish your name in credits.
Deadline: Friday, Sept. 17, 2021
---
Photo Contest 2020: the pandemic spurred a lot of photos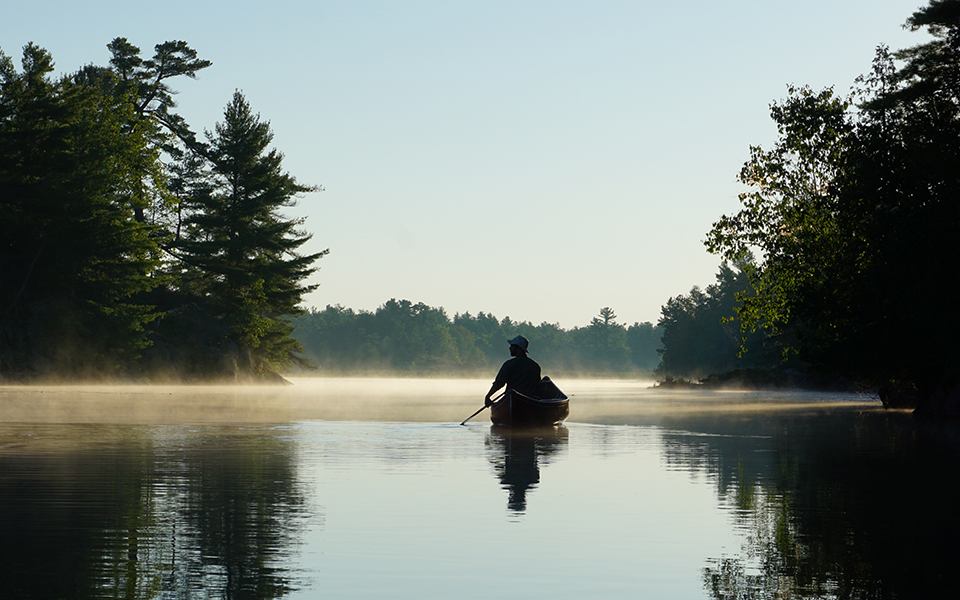 We had an excellent response to the 2020 photo contest call — nearly 50 photos from 18 photographers! The winning entry was by Clare Stone, below. Clare's perfectly framed shot had everything: beautiful lighting, action, mood, the natural environment and an intriguing human element (what is the canoeist looking at?).
The runner-up photo this year was chosen from an arbitrary category we made up after viewing the submissions: off-season photos. The winner was Daniel Sanger for his incredible shot of ice skating and hockey in Nares Inlet, in the late winter (below). Look at the figure skater suspended in the air, mid-jump!
Thanks very much to the following people who submitted photos in 2020: Alison Wilkin, Ashley Armstrong, Clare Stone, Daniel Sanger, Deborah Tyrrell, Don McCahill, Heather Leslie, Janet Hannah Joy, Jennifer Logue, Joan Mathieu, Hohn Lister, Paul Nemy, Pippa Lawson, Robert Stephenson, Stephanie Gunyon, Susan Silcox, Thomas Husebye, Trina Ord.
The three judges of the 2020 contest: BNIA Board Members Sara Carter, John Lavis and Art Kilgour.