Show us your Bayfield-Nares!
Photo contest 2020 is now open
Send us your three best photos of 2020 and you could be on the cover of next year's BNIA directory (and you could win a free membership for 2021).
Contest open to BNIA members and associate members (one entry per membership)
No theme this year: whatever represents island life best for you, be it landscapes, cottage life, boating, wildlife, people, or whatever
Contest will be judged by a group of three BNIA judges
U.S. residents can submit "oldies" photos!
U.S.-based BNIA members who couldn't travel north this summer can participate by submitting "oldies" photos. Send us your favourites from years gone by, preferably 10 or more years ago (or even older, historical photos). We'll have a special category for "oldies". Please identify the year your photo was taken.
How to submit:
Send original photos at full resolution to: artkilgour@rogers.com with "BNIA photos 2020" in the subject line.
Along with the photo please include: BNIA member name or civic number; your name; photo location and date; your age; the names of anyone in the photo (please obtain their consent).
Submit up to three photos per member.
By entering the contest, you grant the BNIA right to publish your photo(s) in BNIA publications or on its website, and to publish your name in credits.

Deadline: Friday, Sept. 11, 2020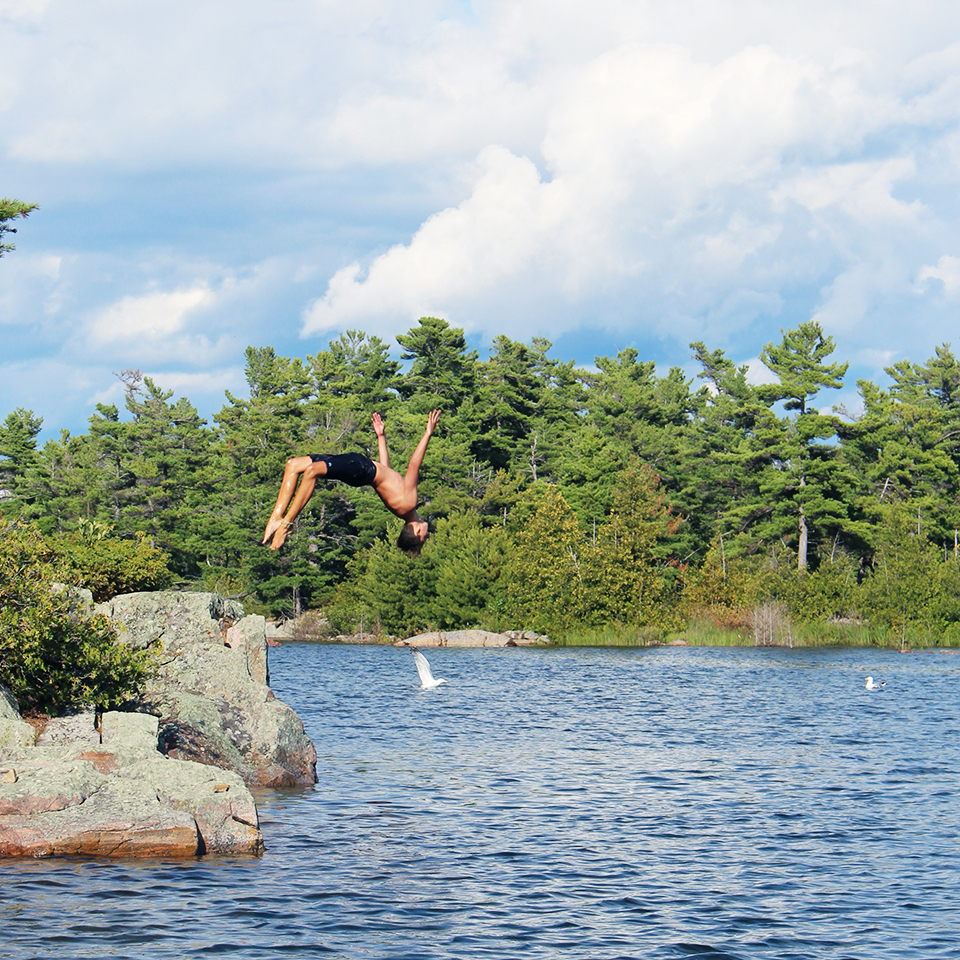 2019 Photo Contest
We had a great response to the 2019 photo contest call — nearly 50 photos! The winning entry was by Amanda Skinner (above). The runner-up photo was by Susan Silcox, and appears elsewhere in the 2020 Directory, and below. We liked the wilderness aspect of this photo, and the rich colours of the environment and kayaks.
Contestants
Thanks to the following people who submitted photos in 2019. Some of your photos appear elsewhere in the Directory and on our new website!
Alison Wilkin
Amanda Skinner
Clare Stone
Colin Perdue
Ginny Levan
James Weyman
Joanna Werner
Laurie Grantham
Lindsey McTavish
Mindy Grant
Olivia Hordyk
Peter Frost
Susan Buckley
Susan Silcox
Susanna Ketchum
Trina Ord
Valerie Foote
Judges
The three judges of the 2019 contest were BNIA Board Members Sara Carter and John Lavis, plus member Art Kilgour, who coordinated things.