Boating Courtesy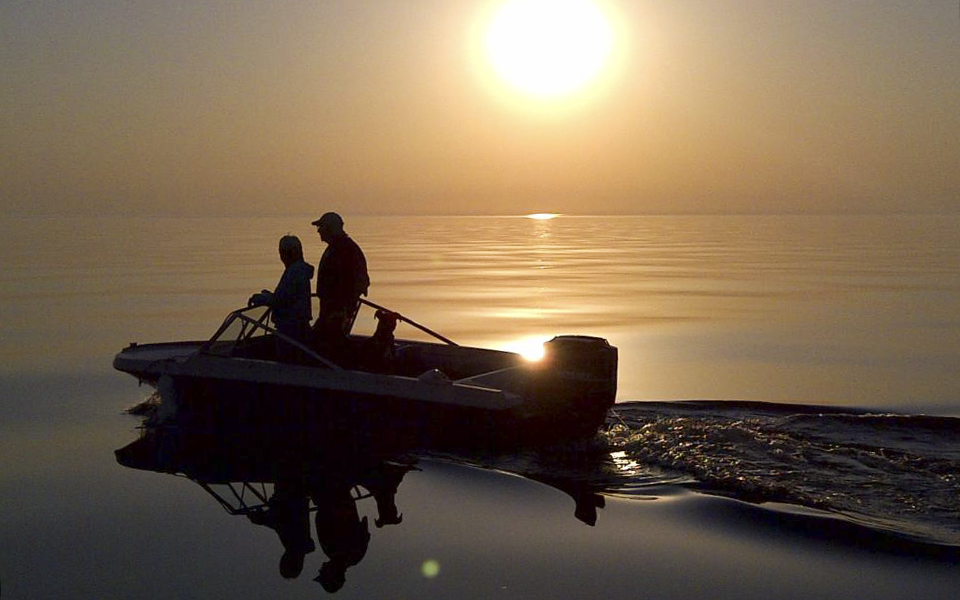 Slow down, bow down, no wake
by Rob Reed
Last summer, the BNIA received several concerned reports about courtesy and safety on the water. As a response we have created a Boating Committee, focussed on the sharing of our waterways by boaters and non-boaters in a socially and environmentally responsible manner, with an emphasis on respect and courtesy.
How are we going to do that?
Experience has shown that education, rather than enforcement, is the most effective route. Enforcement is not really feasible, or desirable — just imagine what it would take to police the waterways in Bayfield and Nares alone!
Our key message is Slow Down, Bow Down, No Wake. That means when you're travelling close to docks, paddlers, sailors, swimmers and environmentally sensitive shorelines, slow down enough so your bow goes down, your boat is horizontal, and your wake is negligible.
---

Boating camp for kids
One idea that really excites us is a boating camp for kids. This could include the right knot for dock rings, securing a boat on the rocks for a picnic, safety, and basic navigation. It will likely have to wait until the pandemic is over. If you know any children (9–12) that might be interested, if you have ideas or want to help, please reach out to any of us. We would love to hear from you.
We're also working with our local Coast Guard and OPP to create a fun, Covid-friendly, educational event. Stay tuned to the normal channels: eblasts, our newsletters, Facebook and Instagram. We are optimistic that the regatta will be a "go" and are busy brainstorming ideas for new boating-related events.
We have arranged to get copies of the excellent "Safe Boating Guide" and they will be made available through the BNIA neighbourhood coordinators this summer.
Just passing through
Our waterways are used by a variety of boaters, including those who are "just passing through." Consequently, our outreach will eventually include other organizations such as the GBA, the Great Lakes Cruising Club, and sister cottage associations such as PaBIA (Pointe au Baril), and SSCA (Sans Souci).
We are connected with the local Townships (Archipelago, Carling, and Georgian Bay) who are confronted with the same issues of speed and wake. We are investigating the use of both buoys and signs to help identify areas where speed and wake need to be minimized and caution observed.
Get in touch with us
Our cottage boats have gotten bigger, more expensive and a lot more powerful than when many of us first experienced the thrill of boating. Education and awareness have become much more important for everyone's safety and enjoyment. The new Boating Committee has an amazing and rich history of boating knowledge and experience. Please feel free to contact any of us: John McMullen, Tom Martin, Alice Lure, Katie Pointner, Peter Frost and our chair Rob Reed.