Types of Members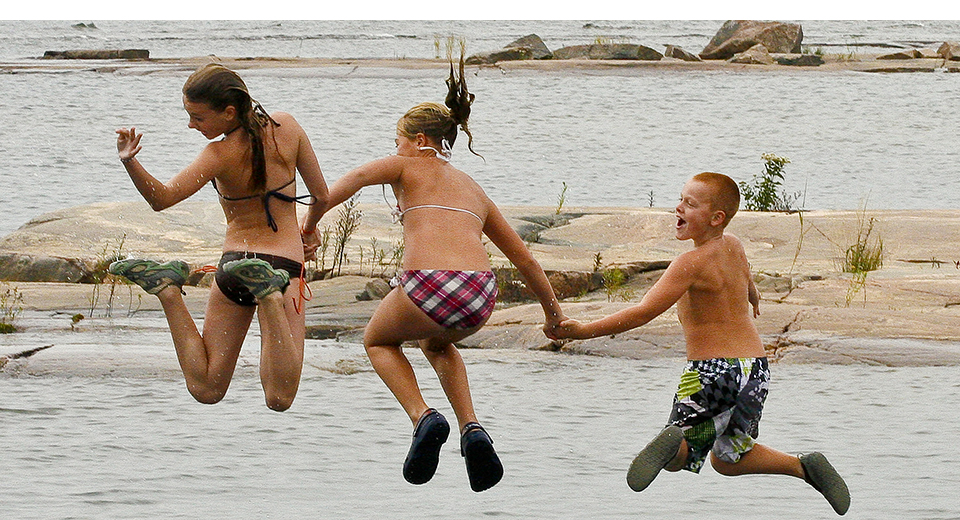 Here's a full explanation of the two types of BNIA memberships available. The majority of our members are "full" members (about 220 annually); the smaller component is our "associate" members, numbering about 50 in 2022.
Full Members
Each property owner in Bayfield-Nares can become a Full Member of the BNIA (and so can non-property owners). Co-owners (usually spouses) of a property can share a Full membership.
Each Full Membership includes affiliation to the Georgian Bay Association (GBA, our larger federation of cottager's associations); $50 of your BNIA membership dues go to the GBA to support their work on our behalf
Full Members receive the informative GBA Update newsletter mailings three times per year
Full Members receive all BNIA communications, including a copy of the annual Directory and Yearbook
Full members enjoy voice and vote at meetings of the BNIA and can serve on the Board of Directors
The term "co-owner" refers only to spouses. If two family members (eg. siblings) share a property, we encourage each of them to become full members.
The complete benefits of Full Membership are spelled out here
Associate Members
We encourage family members who are not property owners to become associate members or full members. You cannot be an Associate Member without an affiliation to a Full Member. (Associate membership is designed to introduce younger family members to the benefits of the BNIA, at a discounted rate, on the assumption that they may one day become owners, and full members.)
Associate Members do not receive the GBA Update newsletter mailings
Associate Members are welcome (and encouraged!) to attend BNIA Annual Meetings, but they don't enjoy voting privileges at the meeting
Associate Members receive all BNIA communications, including a copy of the annual Directory & Yearbook
With the exceptions above, Associate Members receive all the other benefits of Full Membership in the BNIA that are spelled out here
Membership Costs
Here are the annual dues payable to the BNIA to cover membership:
Full Membership: $80
Associate Membership: $30
Dues are payable once per calendar year. We encourage all members to pay promptly upon receiving their notice in January of each year, and definitely before the summer season. Your membership applies to a calendar year, not for a 12-month period after you pay your dues.
Tip: we offer an early bird rate of $75 for full members who renew in December. Watch for the notification in your email, in late November.