Linda Matthews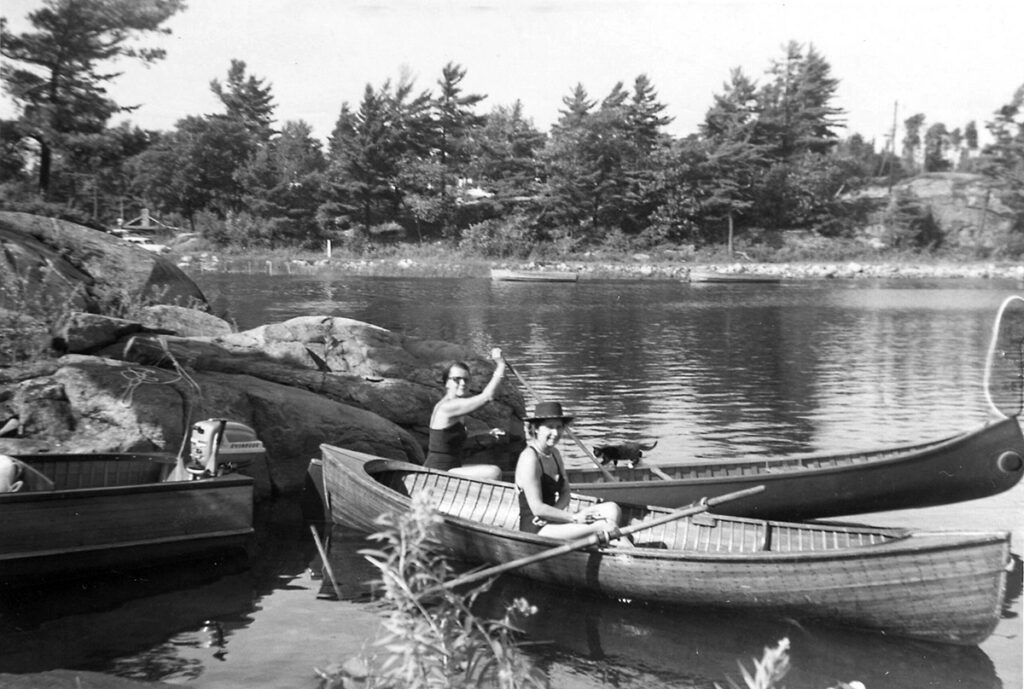 The original cottager of Bayfield Harbour
by Art Kilgour
Seventy years ago this summer, in 1951, Berenice Matthews visited a half-acre island she'd just purchased in Bayfield Inlet, across from Bayfield Lodge. She brought along her young daughter Linda, her sister Ellen, Ellen's husband Ben, and their mother Frances. They scouted a building location on the island and used logs to mark the outline of a 12' x 20' rectangular cottage.
Back then, Bayfield Harbour looked nothing like it does today. The "Bayfield Road" was still quite new (it didn't become Highway 529 until 1956), just a rough sandy track leading into the small inlet. Two fishing camps existed, Bayfield Lodge in the harbour, and Hangdog Camp and Store further along the north shore. Cottage properties had only just been surveyed and put up for sale in 1948.
Berenice had lost her husband when Linda was very young and wanted a cottage that didn't involve traversing open water, as she'd done in her own childhood.
Berenice grew up in Midland and had cottage experience from her own childhood, near Beausoleil Island. But Berenice and Linda lived in Toronto and wanted a summer cottage that didn't involve boating across open water. Berenice had lost her husband a few years earlier when Linda was very young, and the three generations of women, plus Ben, located a property in Bayfield Inlet.
After plotting their location on Island A774, they left it up to Ray France, who owned Hangdog Camp, to build their cottage that summer. It was one room only, with a sink and hand-pump in the corner to bring water up from the bay and an outhouse around back.
Refrigeration was an ice box, with blocks cut by France in the wintertime then stored at Hangdog. "And we slept on camp cots," says Linda. It was rustic, but the family loved it. They found that a resident pair of kingbirds resented their intrusion and would dive-bomb them when they used the outhouse. That became the name of their new home: Kingbird Island.
Linda's Aunt Ellen was the handy one, a self-taught carpenter, who made shutters and shelves to finish the place off. Mr. France later added additions and porches to expand the living space. The family was mostly on their own for the few weeks they spent each summer, but they befriended the new cottagers that lived along their shore opposite Bayfield Lodge.
Although they first used a rowboat to get to and from their island, by 1954 Aunt Ellen had bought a motorized boat. This was new technology in the inlet, and the first ones were all under 10 HP. It gave them the freedom to explore further and make new Bayfield friends.
Linda Matthews recalls attending the very first meeting of the Bayfield Inlet Islander's Association, in 1958, "at the Walters cottage across the channel to the west from Gibraltar Island." She says that her grandmother, Frances Fitzpatrick, played the piano at the gathering. Subsequent meetings were often held outdoors she says, on the large rock of Gibraltar that faces the main channel.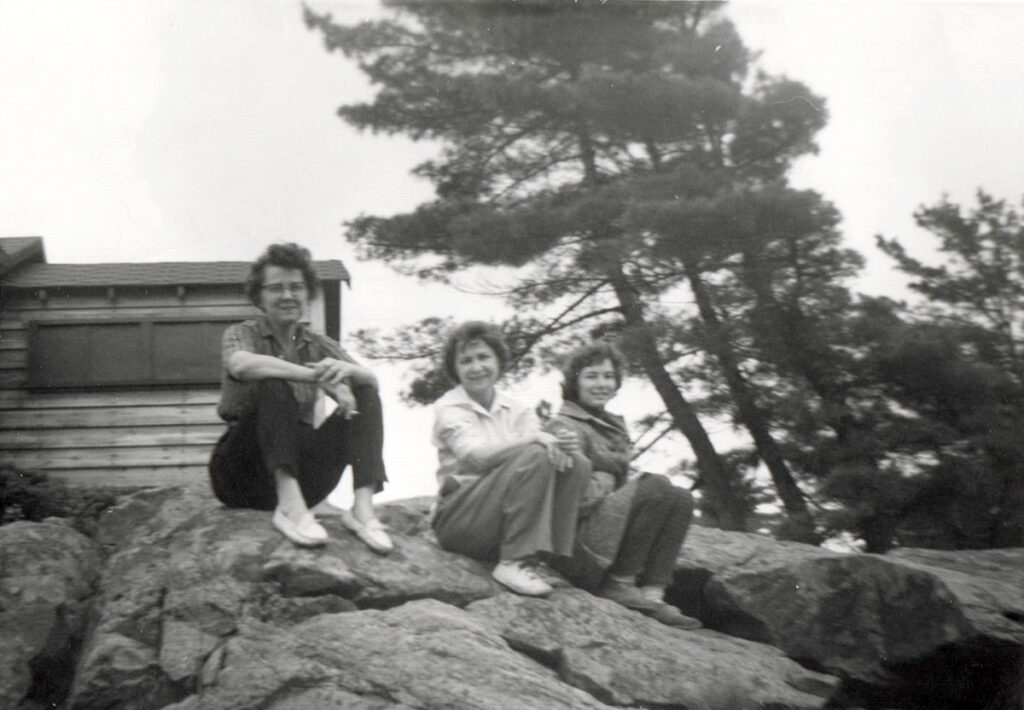 At first, when Linda's family heard about the rumoured Bayfield marina to be built in the early 1960s, they worried about the traffic and how the business would fit into their quiet little bay. But then they learned it was to be built by the Frank and Reg Thompson and their parents, who already operated Forest Glen Resort on Highway 529, and they trusted them.
As an adult, Linda worked as a high school English and library teacher in Barrie and Toronto, so she had her summers free. She inevitably spent most of them at her cottage. Eventually, she started bringing a friend, Doreen Sanders, who had first visited the island when they were high school friends in Sudbury. Doreen returned later in life, after her husband died, to keep Linda company in the summers. Linda never married and has no children.
"I don't drive a car, and Doreen doesn't drive a boat, so we complement each other," says Linda, who still owns and uses the cottage today.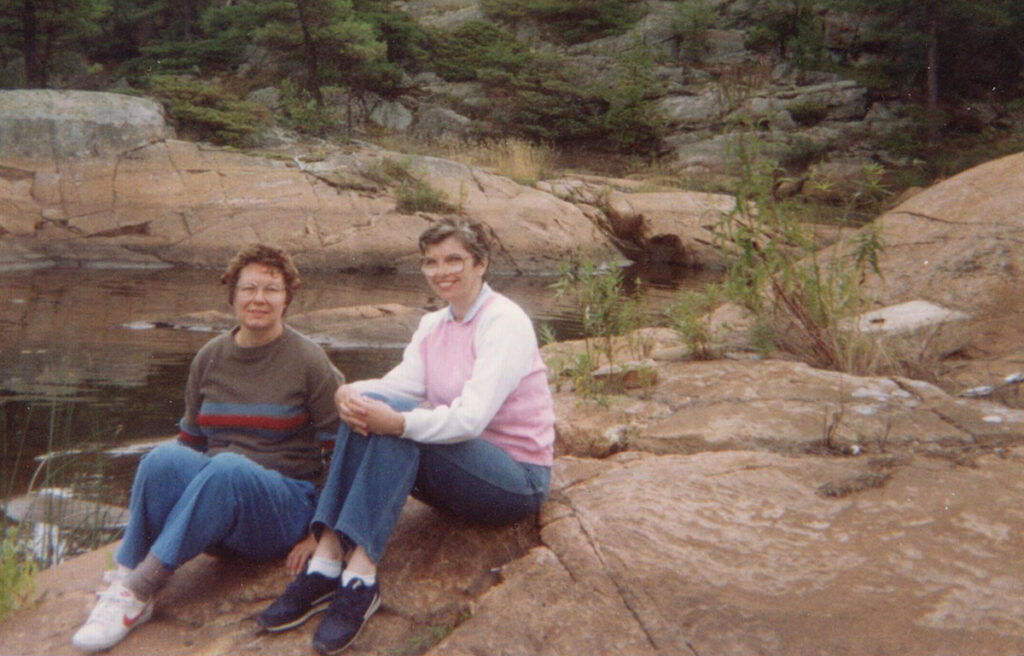 Linda's favourite memory is from the winter of 1956. She, Berenice and Ellen drove to Bayfield Inlet to have a peek at their cottage in wintertime. They were sitting in front of Bayfield Lodge eating their picnic lunch when they were approached by Bill Emery, who was looking after place for the winter.
"Do you want to go over and see it?" he asked them. They hesitated. "I'll take you," he offered, and then headed out onto the ice with a big stick, poking the snow in front of him to show them that the crossing was safe. When they reached the island, they made a snap decision — to stay the night!
"We had a wood stove to heat the place up," Linda says, "and we slept on our cots, in our day clothes, underneath the rowboat and canoe that were stored inside." In the morning, Bill returned with bread and eggs for their breakfast. It was an unexpected winter holiday.
In the 1960s Linda's Aunt Ellen and Uncle Ben purchased a property on 529A and had a year-round house built by Ted Penfold. They lived there for several decades, and Ellen sold it a couple of years after Ben died. It was eventually purchased by Ted's son Tim, who still operates his dock building business there.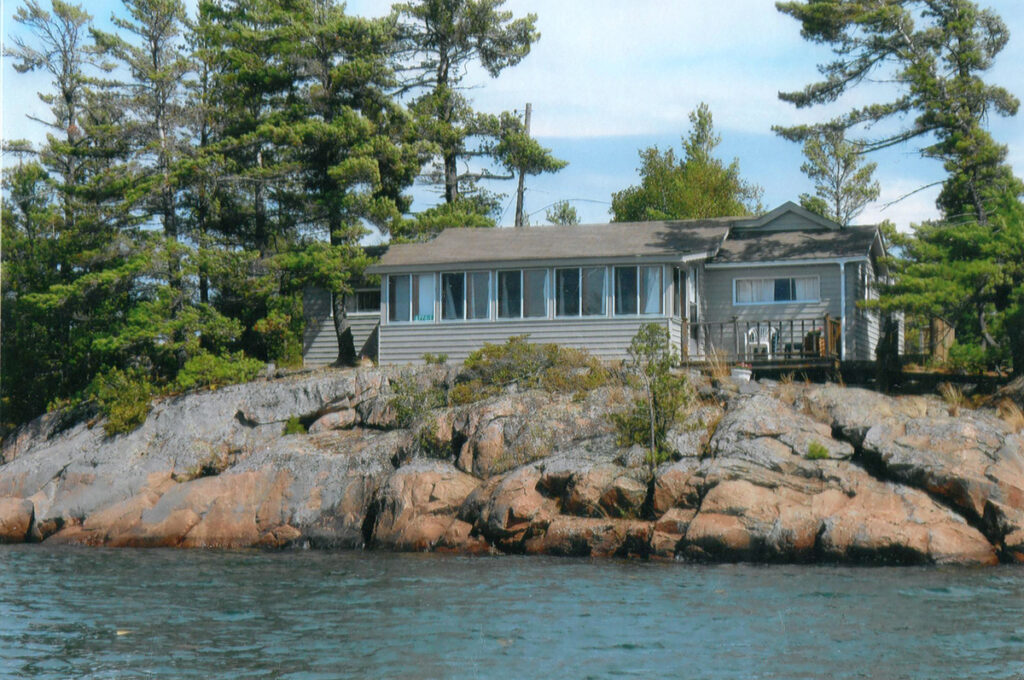 Linda plans to be back in Bayfield again this summer, along with her friend Doreen. Give her a wave if you're passing by, the last of Bayfield Harbour's original cottagers!