Bay Day 2020 – Shoreline Cleanup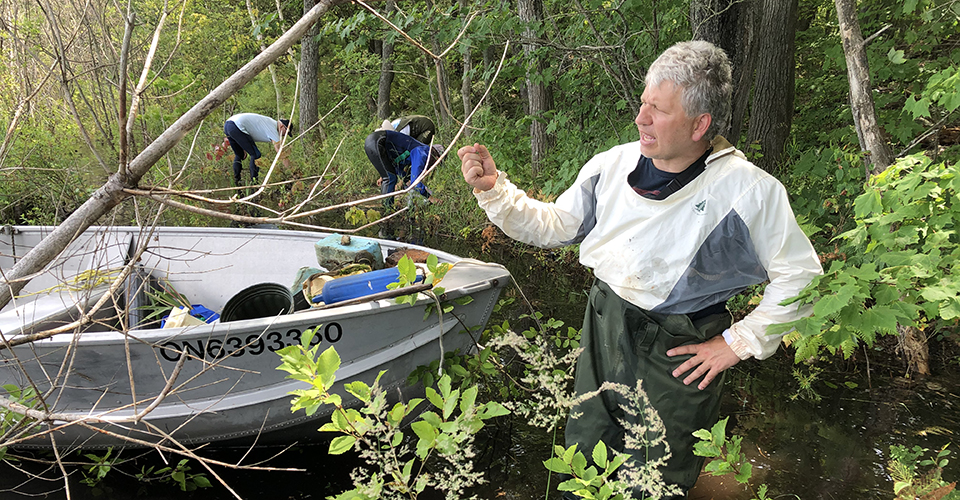 On Saturday, July 11 (and for the remainder of the summer), we're going to celebrate a special "Bay Day" by doing a shoreline cleanup in Bayfield-Nares (like last year's Nares cleanup). But there's a catch: we'll do it individually, or as families (not in large groups), because of COVID-19 restrictions. Please participate on July 11, or whenever you're next at the cottage. Then, fill out an online Bay Day Report with your results, stories and photos. While you're at it, keep an eye out for any abandoned docks and report their location to us — we'll do the rest!
What is Bay Day?
Bay Day is a grassroots initiative developed by the Georgian Bay Association for adoption by its member associations, such as the BNIA. Its purpose is quite simple. Each association creates an event or activity that engages the local cottage community and provides an opportunity to celebrate its commitment to protecting the environment and the way of life that we hold so dear. Think Earth Day à la Bayfield-Nares!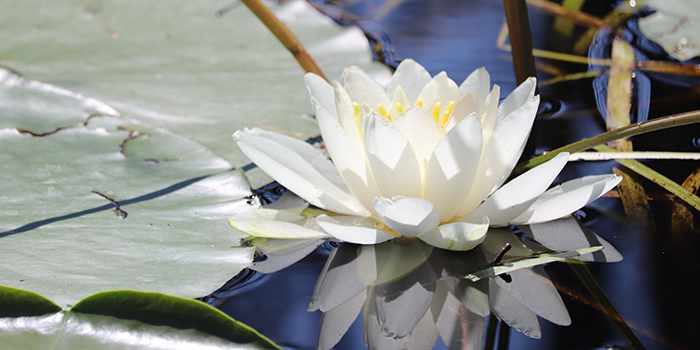 Filling a Covid Void
This summer we're dealing with various COVID-19 related challenges. Compounding this situation is the absence of our normally scheduled group events like the Regatta, canoe and sailing races, plus the Outings and Events. What better way to fill this void than with a shoreline cleanup! We want to make it a fun activity that involves the whole family — and benefits the environment to boot.
When is Bay Day?
Officially, Bay Day will be celebrated on Saturday July 11. However, the BNIA and other associations are taking a more relaxed approach, continuing the Bay Day spirit right through the summer until the Labour Day weekend, so people can do an activity on their own schedule. This way, more cottagers will be able to participate, including our American friends if or when they make it up north.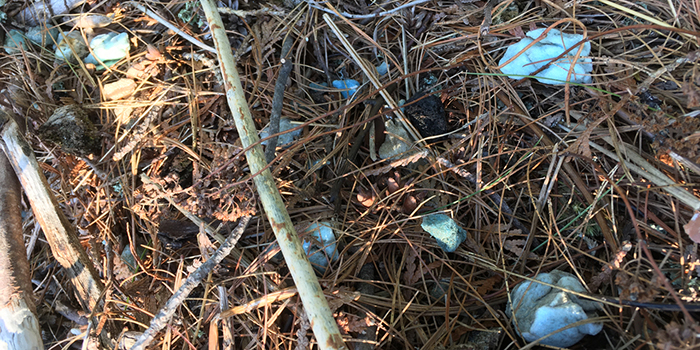 What's Involved?
We want participating members and families to inspect their shorelines carefully, from either land or the water. Collect any small refuse you find: glass, plastics and non-recyclables — i.e. what you can easily collect, sort, put in bags, and transport to the Bayfield transfer station yourself, or to the Site 9 landfill south of Pointe au Baril. Get that? Pick up all the flotsam you can find, and take it for disposal. Thanks!
In addition to your own property we suggest you consider inspecting your neighbour's island and its shorelines, if you know they may be absent this summer. Also scout out any nearby crown land. And don't overlook small, shallow and often vegetated bays that will undoubtedly offer up some hidden treasures. Pay special attention to west-facing shores, which often have wind and waves blowing onto them, trapping waste for a long time.
Keep a Log — Report Your Results
Please keep a log of your efforts and detail it on the online Bay Day Report. Your log should include the following:
family name (and perhaps a fun team name)
family member names
date(s) of shoreline cleanup
your island or property number
additional area covered (other islands or crown land)
description of waste collected (glass, plastic, foam, non-recyclables; any hazardous waste; etc.)
the approximate number of pieces you collected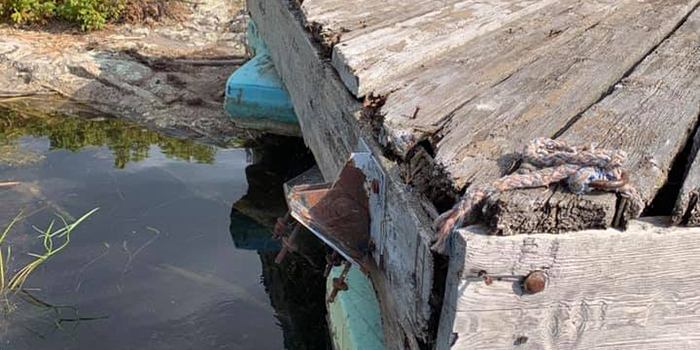 Report (but don't move) any Large Items
Recent high water levels and combined with storms have resulted in a larger-than-normal amount of floating refuse this spring. Furthermore, in addition to neglected derelict docks, we are now dealing with the occasional and otherwise healthy dock that has gone astray due to high water.
We ask that you please separately record any large items (like docks) you come across, noting their type, location and any other pertinent details. Maybe take a photo as well. BNIA Board Member Ted Simmonds and a crew of volunteers have volunteered to retrieve, return to point of origin (if appropriate), or dismantle and dispose of these items. Report these items separately on the same Bay Day 2020 form.
Are you willing to help out with cleaning up large items? It's tough work and Ted would welcome extra hands. Again, please note this on your Bay Day Report.
Abide by the COVID-19 guidelines
We won't preach about COVID-19 regulations and guidelines. You get the drill by now. This special event is for you and your family members. No large group gatherings, and practice the usual social distancing with anyone outside your family group.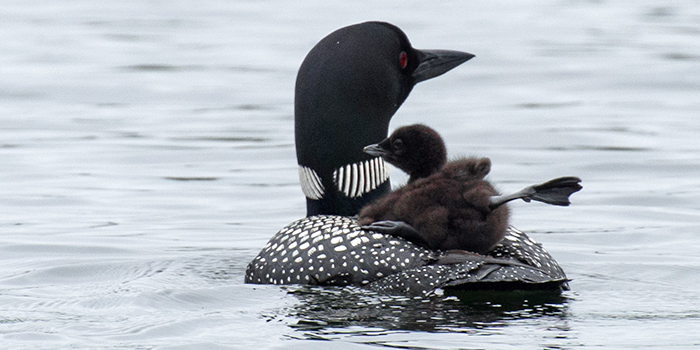 Let's Make it Fun!
We want to make this event good for our local environment, but also fun for the family, especially kids. Furthermore, it's for BNIA members and non-members alike, so pass the word along. Here are few other suggestions to share the fun:
Get creative! Pick a team name and theme and dress up.
Use human power: When scouting the shoreline from the water, canoes, kayaks and SUPs are well suited – and you get some exercise! They also make it easier to venture into small shallow bays.
Take pictures / tell a story: Take pictures and write a short story about your experience. You can include them in your Bay Day Report.
Share Your Experience
As the summer progresses, we'll post pictures and stories about Bay Day 2020 on this web site. As well, you can share your Bay Day experience on the BNIA Facebook page to broadcast what you've done and perhaps throw out a challenge to other cottagers and members.
Will there be any prizes? No, just bragging rights for your own job well done and a big thanks from your neighbours and fellow BNIA members.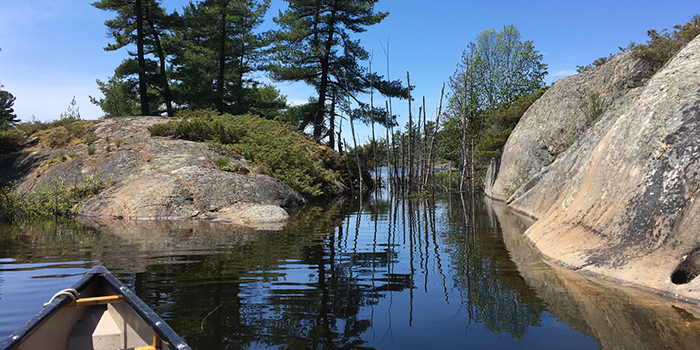 Questions?
Do you have any questions about how Bay Day 2020 works? Contact BNIA President John McMullen john.mcmullen@teksavvy.com.
Thanks in advance for participating in the BNIA's Bay Day 2020. Have a safe, happy and healthy summer!